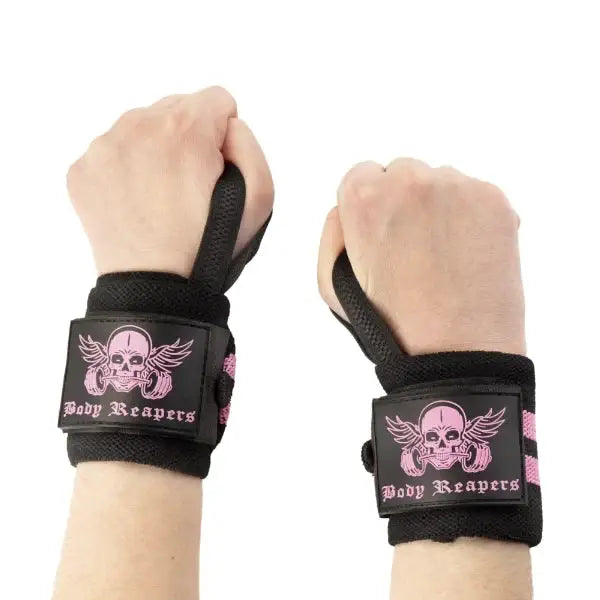 Body Reapers Wrist Wrap Pink
---
The Body Reapers weightlifting wrist wraps for women are made with high-grade nylon to ensure compression, heat retention and blood flow.
The 3-inch wide and 12-inch long wrist wraps will assist you best in bodybuilding, powerlifting, bench press, handstand, pushups, planks, and other exercises such as calisthenics, strength training and gymnastics.
Heat control technology aids in the retention of heat in the wrist joints, while anti-sweat characteristics provide relaxation to the wrists.
Designed to provide you a unique, irritation-free experience; the Body Reapers wrist wraps are thinner, lighter and stronger compared to other wraps. 
This product has no reviews yet.