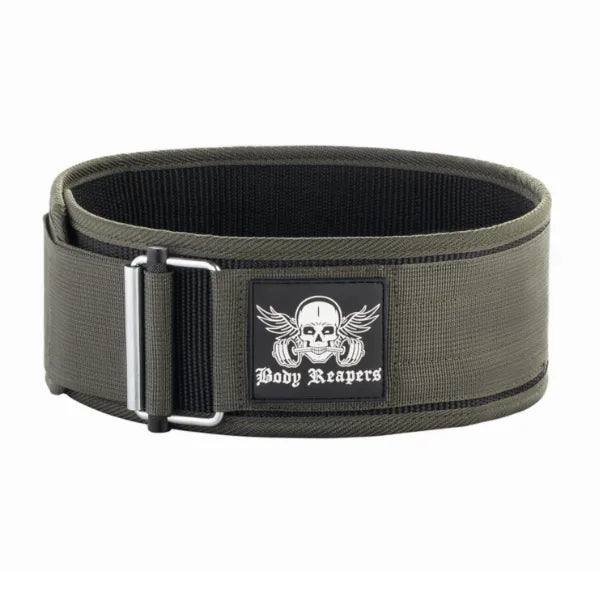 Body Reapers Self Locking Belt Green
---
Self-Locking Buckle: Unlike other weightlifting belts that use a traditional buckle, the Body Reapers Self Locking Weightlifting Belt features a self-locking buckle that secures the belt in place without the need for additional hardware. This design provides a secure and comfortable fit that won't loosen or slip during use, allowing you to focus on your workout without any distractions.

Customizable Fit: The Body Reapers Self Locking Weightlifting Belt is adjustable and customizable to fit your unique body shape and size. This allows for a comfortable and secure fit that won't restrict your movement or hinder your performance, while still providing the necessary support and stability for heavy lifting.

Premium Quality Construction: Made from high-quality materials, including reinforced stitching and durable nylon webbing, this weightlifting belt is built to last. It can withstand even the toughest workouts, providing reliable support and protection for your core, abs, and lower back.

Enhanced Support and Stability: Whether you're performing squats, deadlifts, or other heavy lifting exercises, this weightlifting belt provides the support and stability you need to lift with confidence. The wide back panel and contoured design help to distribute weight evenly across your core, while the reinforced front panel provides extra protection and support for your abs and lower back.

Versatile Design: The Body Reapers Self Locking Weightlifting Belt is suitable for a wide range of workouts and fitness activities. Whether you're a powerlifter, bodybuilder, CrossFit enthusiast, or just looking to add some extra support to your gym routine, this versatile weightlifting belt has you covered.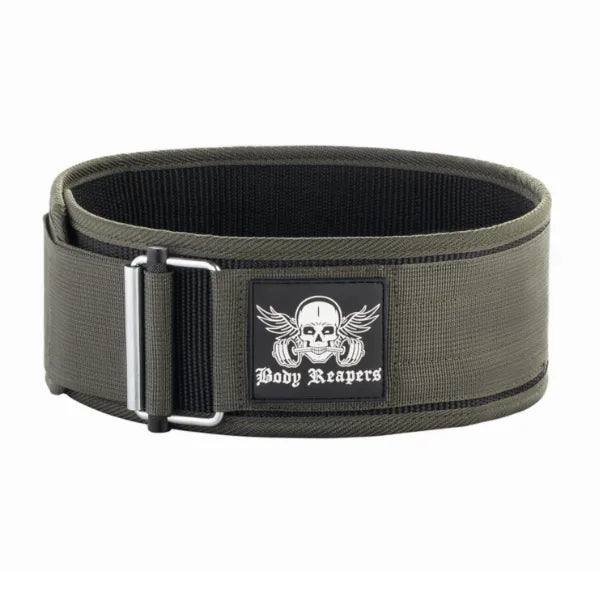 This product has no reviews yet.